Meet Your Hosts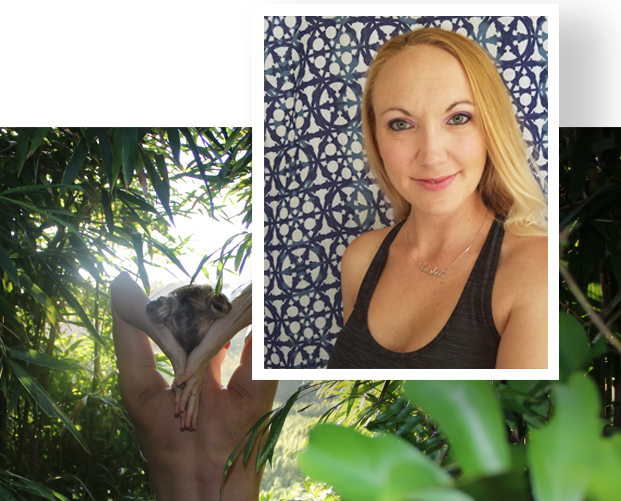 Designer / Yogini / Entrepreneur
Jesi slipped and fell down the yoga rabbit hole in 2010, retiring her corporate heels to become a barefoot warrior: opening a yoga shop in a big small town and earning her RYT 500. Graphic and web designer by trade, she moonlights as an interior design specialist, kombucha brewer, soap and natural products creator, and a "whole foodie." Don't let her chill vibe fool you: she is witty, sarcastic, and loves to research politics, economics and psychology. Her favorite hashtag is #truthinyoga – a reminder to her peers to put down the lavender and moonbeams and get real on the mat. Once told by a fortune teller that wherever she traveled she would be well-fed, Jesi leans on the Universe with a wanderlust spirit that often leads to crazy stories… like riding around Hoi An, Vietnam on the back of a local's scooter.
Kelli Ann
Natural Momma / Marketing Guru
From 50 hour work weeks to flexible "work" hours, a lot has changed for Kelli in the last 5 years. After living in California her whole life she threw caution to the wind in 2012 and moved to a tiny Caribbean island with her husband and three suitcases, because…why not? Trading in her high heels for flip flops hasn't always been easy, but the island life really does agree with this former glam girl. Free spirited, foul mouthed and politically boisterous, Kelli keeps things interesting with her always unexpected views. Becoming a mother did little to tame her fire, in fact it made her even more passionate about clean living, natural products, nutrition and mindful parenting.  When she's not busy washing cloth diapers or making baby food, you can find her on the beach or at home with a book and a glass (or bottle) of wine.